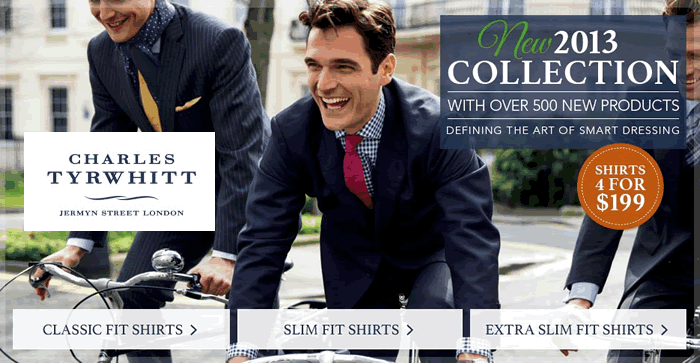 Charles Tyrwhitt simplicity of style
My colleague at work showed me ctshirts.com.au I had a look at this company selling shirts, ties, cufflinks. What I noticed was the very user friendly website and in my opinion as I also build websites can say they have the best website usability of any clothes company I have seen so far. I ordered 4 ties that came to $172.95 Aus this was around $43.23 per tie coming directly from the UK.
If I buy the same tie quality here it would cost about 100 to 120 RRP
When I get the ties which will be in 12 days from yesterday I will let you know about the quality I will even have a video of the unpack-aging. I never really promote companies but the real reason I am is one thing, customer service. I rang to advise when I purchased on line I forgot to add the street name and number. My GOD 8 seconds to pick up the phone and a British young person answered. They resolved my concern in around 15 minutes 5 stars for customer service. I am glad I did not speak with an Asian or Indian call center.
Keep up the good work Charles.