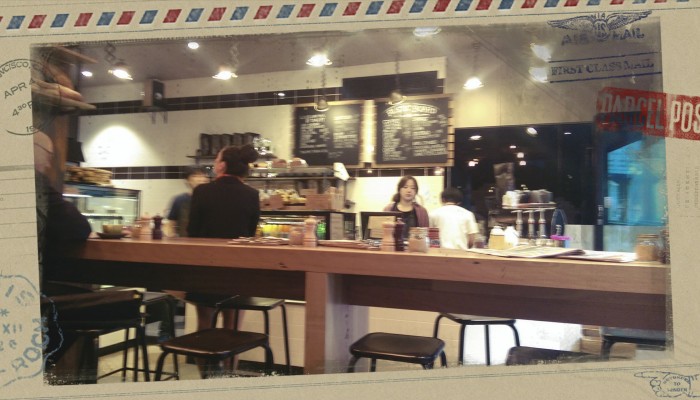 Inner west rustic charm comes to Walker Street
Its quite strange I moved from the inner west of Sydney to the lower North Shore but noticed how there is not that many cafes as there is in the Inner West. I use to go to a cafe near my work in North Sydney but the place must be jinxed over the last 8 years this cafe has changed owners five times.
One of the owners his name was Alex he had an ego so big his head was slanting to the side because it was so heavy. He told stories of how he hurt his knee and could not play in the Greek A league in soccer. He then mentioned that when he was buffed hot looking he was in a boy band and they almost made it but one of the band members slept with Puff Daddy's managers Girlfriend and this made then tear up the contract.
The craziest owner was an Iranian man who gave the place a real bad name and must have changed the coffee about a dozen times, closed the cafe for days on end and on some occasions forgot his keys to open up so he had to call a locksmith to open the door. This was all happening a customers were walking past the cafe to go to another one.
Anyhow I now have found a very good cafe called Rustic Board in Walker Street North Sydney just down from my work. This cafe reminds me of that rustic cool inner west cafe culture. The food is very good and the coffee is quite good as well.
The food is certainly different to other cafes in the area as they think outside the box.