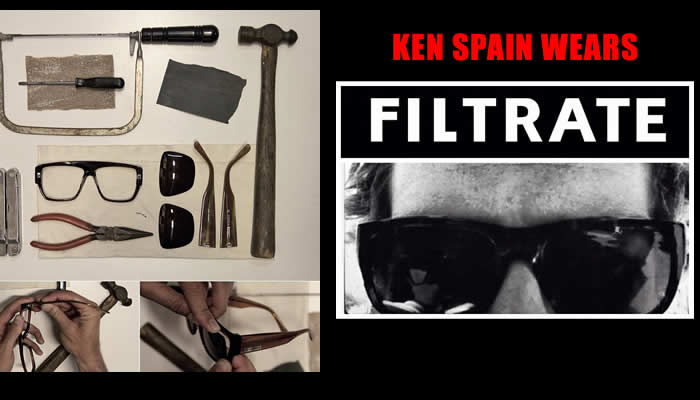 OZ Cool Launches Shades Across the USA
Yesterday I met up with my friend Ken Spain. Ken is a Professional Level 4 Ski instructor, graphic designer,photographer, Skateboarder. I noticed he was wearing new shades. He told me he just bought them. They looks cool and the quality was spot on. Its always good to see an Australian comapny doing well in the USA.
Filtrate Ruido:


I must say these sunnies are very cool indeed I will have to get a pair.
Launched in 2003 in Western Australia, Filtrate Eyewear is now preparing to root itself in the US market, setting up headquarters in San Clemente, California, according to a recent statement issued by the company:
"San Clemente March 18th Filtrate's products have arrived. New to the US market, Filtrate Eyewear prepares to launch into North America. Filtrate CEO, Andre Sickinger brings this new brand from Australia after six years of growth and success down under. Filtrate offers unbelievable quality at a price point. Filtrate is poised to become the most accessible action sports inspired eye-wear brand.
"When the opportunity arose for Filtrate Eye-wear to branch out in North America, we felt it would be fitting for an Australian to head up our brand" says Wade Sutton, President of Filtrate International.
Andre's background includes the managing of Tom Carroll's board store (Sydney Australia, two years) and on Indies Trader Surf Charters working alongside Martin Daly over the course for four years.
"Our opportunity is to fill the void of premium styles in today's price point category" says Andre Sickinger, CEO, Filtrate North America.
Filtrate's product offers over 25 styles for men and women with an unbelievable price point and retailer margins.
About Filtrate
Filtrate was founded in West OZ 2003. Filtrate's mission is to become the most accessible action sports inspired eye wear brand. The brand is centered on today's youth culture. With inspiration coming from action sports and the lifestyle of our Australian roots."