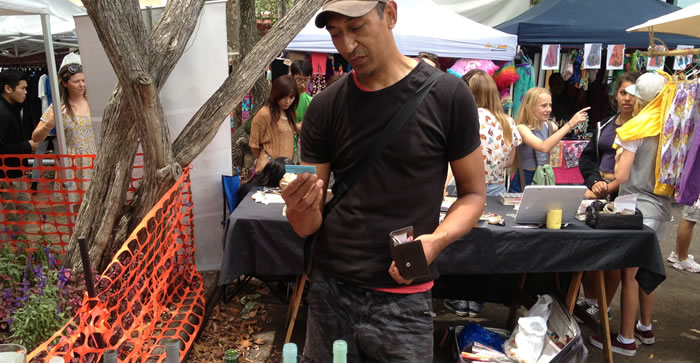 Drinking Art and international Glass
I met Tongan born Glass Artist Tevita Havea on the weekend at Glebe markets. He had on display and was selling drinking glasses made from wine and other types of glass bottles. Tevita has a Bachelor of Visual Arts from the Australian National University, Canberra, 2005.
He works predominantly in glass and organic materials across sculpture and installation.
He has been recognized all over the globe and had his works displayed in galleries in the Corning Museum of Glass, New York, the Victoria & Albert Museum, London and the Ernsting Stiftung Museum, Germany, as well as being exhibited at the Saatchi Gallery, London.
2009 he was the recipient of the prestigious International New Talent Award by Urban Glass New York. I liked his glassware so much that I bought 4 drinking glasses from him.