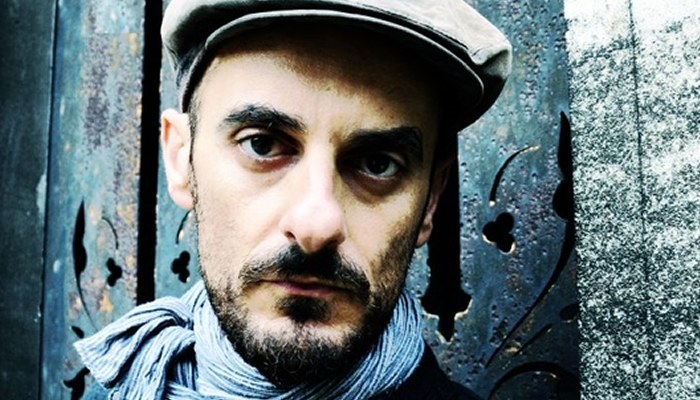 Allen Seif Singer/Songwritter/Guitarist
Allen Seif the singer songwriter behind OAK, has been performing solo and with other musicians since the early 90's in Beirut, Paris, Sydney and Wellington, New Zealand.
Oak's sound – with its soaring vocals and chilled – out acoustic and raw electric guitars – is in vein of British pop rock with an occasional Mediterranean breeze blowing through. The lyrics are in turn playful and edgy and explore longing identity, war, truth and beauty.
Allen gre up in war torn Beirut surrounded by red – hot passions, fighting ideas and the vibrancy of community. Western music was the doorway to another world.
"In Between shelling sessions I'd often stand with my headphones on and listen to stuff like The Dark Side of the Moon by Floyds while flare bombs lit up the late night sky."
During the day there was the beep beep of taxis, children laughing up and down stairs, old folk working their rosaries, and talk of politics from the sun warmed winter to the slice – the – air humidity of summer and back again.
"In this atmosphere I began writing music and playing in bands in Beirut. I completed my music degree and later on decided it was about time to leave"
With fluent French and English, Allen moved to France, Performing his music in Paris bars and pubs.
"The funniest thing about singing English songs in Paris is some of the French thought me English and the English French."
Allen has been based in Sydney since 2002.
"Australia's been very welcoming to me. In a short period of time I found myself touring, playing guitar for singer-songwriter Melanie Horsnell and sharing the stage with established musicians such as award winning producer Garth Porter on keys."
In the last few years He's been performing as a solo artists and in a duo. He's teamed up with Derek Chan – Wonderful on slide guitar and Dobro – and drummer Nick Towelly, a chilled out brushes player.
In search for new inspirations Oak spent most of 2008 in Wellington from where he would travel around to remote places playoing his music in both the North and the South Islands of new Zealand.
The natural beauty of the country and openness of the people in New Zealand have been very inspiring to me. In the little Village of Paekakariki on the wild raw Kapiti Coast I wrote some of my finest songs".
Oak's first album 'On the Borderline (Between the heart and the mind)' was released in 2003, and the EP 'The Last Minute' in 2006.
Earlier this summer Allen re-visited Beiruts vibrant music scene and and ended up with a three month residency at Bar Louie.
Currently he is working on his second album, 'Trade your Horse for a Camel' to be released in 2013.