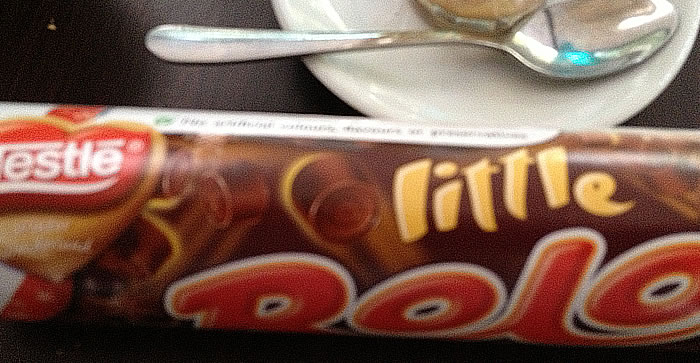 I was having breakfast yesterday at a cafe in Walker street North Sydney called 1st Sipzz, with friends Geoffrey and Kayla "Fashionista"
while having my coffee Kayla pulled out of her bag a packet of Mini Rolo chocolates. Wow they were tiny but packed a punch.
There are 190 calories in 1 serving, 19 pieces (1.4 oz) of Rolo , Mini, Caramels in Milk Chocolate. You'd need to walk 53 minutes to burn 190 calories. However if your a chocaholic then these are for you.
So all in all I guess its not the size that counts with these treats.