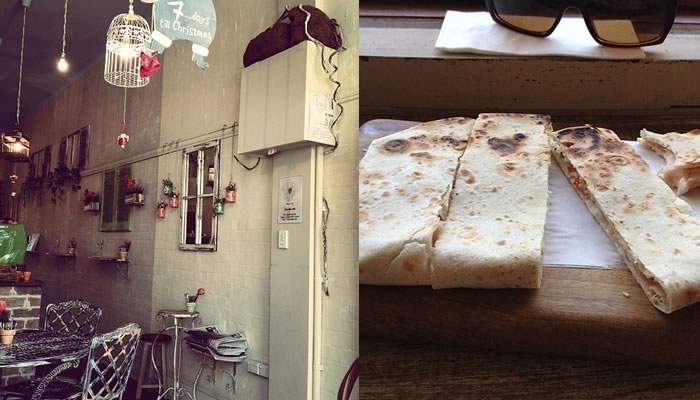 A taste of Italy in Glebe
I was craving for a coffee so my partner and I went to Glebe and found this very cute little Italian Inspired cafe. As soon as you walk in you are overwhelmed by the refreshing atmosphere. Most cafe's are stale and have the same look and feel. However this cafe which is called Il cortile on Glebe Point Road is a gem of a find. their menu of piadinas – flat, Italian toasties – filled with ham, salami, roast vegetables and cheese are a taste buds heavenly delight, and they bake the most adorable, tiny muffins
This cafe is run by Sonia and Andrea who are Italian and have a personality to match their cool Italian Cafe.
their telephone numbers are:
Sonia: 0425 226 330
Andrea: 0433 946 470
One cute and very different idea was that my iced coffee cam in a Jar with a straw (no boring cafe glasses). I would recommend this cafe to anyone who wants to add a bit of Italian style to the over populated stale cafe scene.
I give this cafe a 10/10