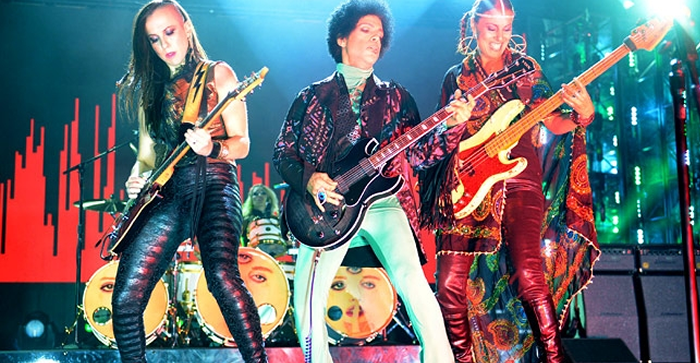 Prince reborn with a third eye
Prince has now formed a new band called 3rd Eye Girl comprising of a female Drummer, Bass and guitar player. He also has signed a lucrative deal with Warner Brothers again. It was a decade ago that he split from Warner Brothers Music wrote slave on his face as a protest to his contract with Warner.
He has now come to a mutual agreement with the company. The new agreement will see him release music that no one has heard before which was locked in a vault. Prince will also release a digitally re-mastered version of his classic album Purple Rain, which is now 30 years old but still as fresh as ever.
More projects will be coming from the Warner Prince team with one slight change Prince will be given all the rights to his Warner catalogue of music this means the master recordings. Prince will also be releasing a new album soon and tour dates have not been confirmed as yet but there might be a world tour with his new band.
Prince is back and bigger than ever.
God bless the purple one